About Us

The Frank T. Fair Foundation Scholarship is named after the Reverend Dr. Frank T. Fair, who pastored New Hope Baptist Church in Norristown, PA for 33 years, and he served as executive director of OIC. Dr. Fair is also the author of Orita for Black Youth (A rite of passage for young adults). The foundation was started by his lovely wife, Mrs. Thelma Belton Fair. She is a retired school teacher of the Norristown Area School District. They have four children, Frank II, Tamera, Donna, and Selwyn and a son-in-law, William. They serve on the Board of Directors for the Frank T. Fair Foundation.


Objective

The Foundation encourages high school students to value education and be of service to others. Our purpose is to assist high school students going to college, who demonstrate motivation, determination to achieve goals, and promise to reciprocate in kind and pledge to help others.

In celebration of our 15th year of providing scholarships, the FTF Board of Directors is happy to announce an increase in the scholarship amount, from $500 to $1,000. The Frank T. Fair Foundation Scholarship will now award 2 - $1,000.00 scholarships annually, for students entering 4 year colleges/universities.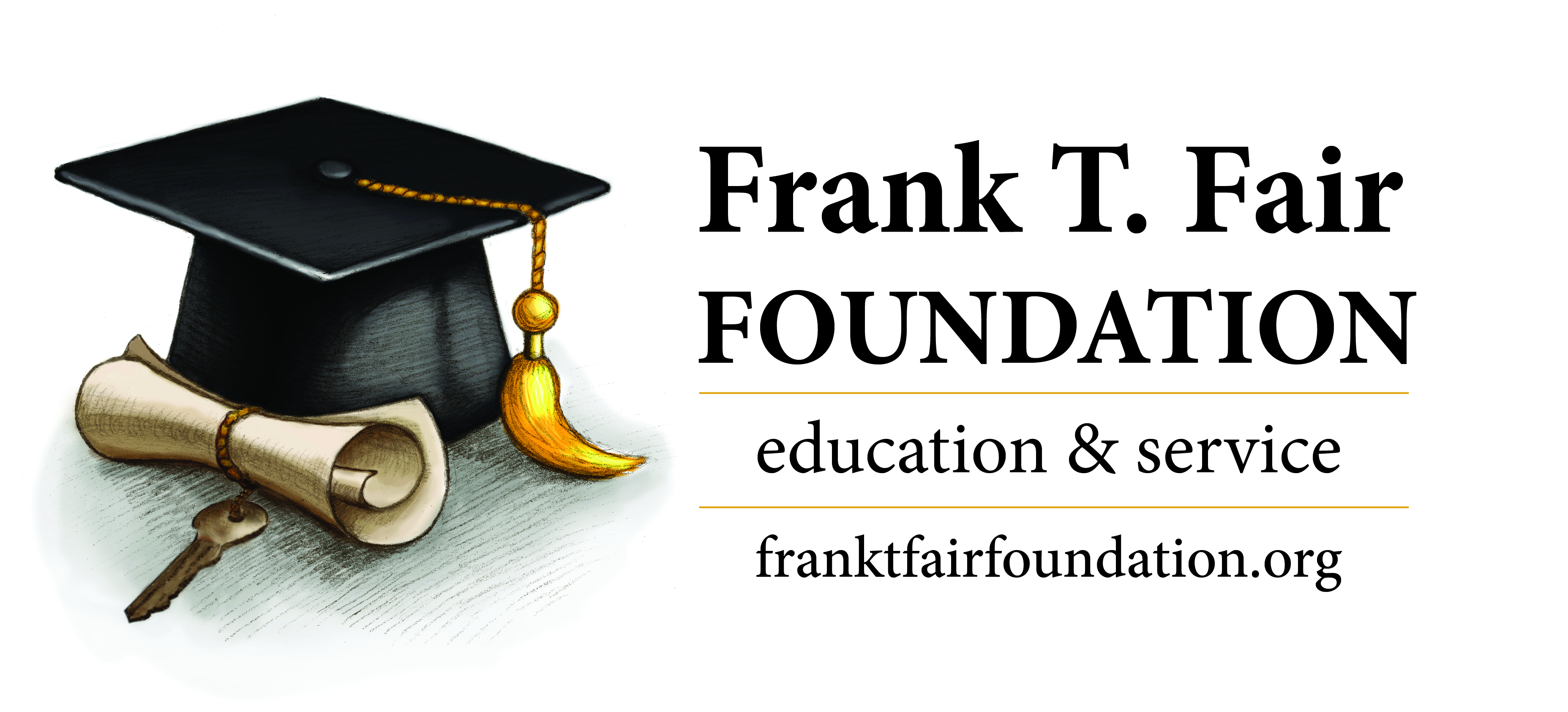 FTF Updates